Superior Used Wiring Harness To Amplify Your ECU Performance
Spare part zone offers top quality wiring harness to enhance your car's performance. Used wiring harness for sale. 
Improve your PCU response with used wiring harness
The electrical systems in your car include wiring harnesses and wiring harness connectors. A harness is a collection of engine cables or wires that have been protected by straps, conduits, cable sleeves, or other fasteners. Because they save space and offer good resistance to shocks and abrasions in the vehicle, wire harness kits have an advantage over unsecured cables. 
They are helpful in supplying power and signals to electrical parts in your car. If your wiring harness is unresponsive, then many of your electrical parts won't work. You can buy wiring harnesses for your vehicle to increase the signal transmission speed. Used engine wiring harness and connections for any automobile model and make are available at SPARE PART ZONE.
Wide range of used wiring harness for sale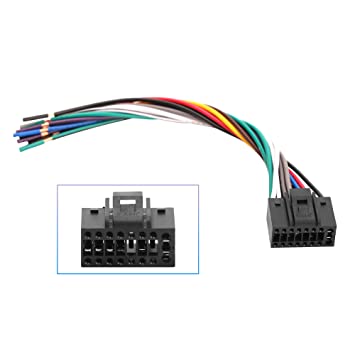 Stereo Wiring Harness
They are also known as a speaker body wiring harness, and it is the main cable that works behind your speakers.
Performance Wiring Harness
The performance wiring harness is linked to the vehicle's engine, sensors, and other accessories through wiring harnesses.
Performance Wiring Harness
The most adaptable dog harness available right now is the Headlight Harness. Lightweight, water-resistant, and highly reflective.
Trailer Brake Control Harness
A brake controller may be easily installed into a factory under-dash connector using a standard brake control engine wiring.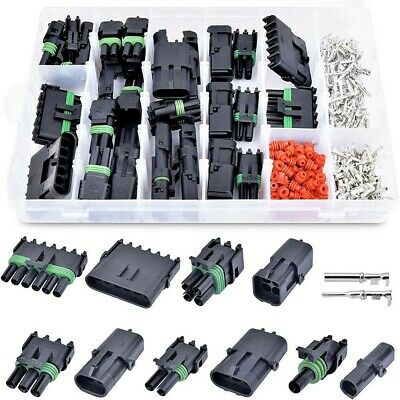 Two or more wires can be connected together using wire connectors. There are many different kinds of wire connections, but twist-ones are the most popular.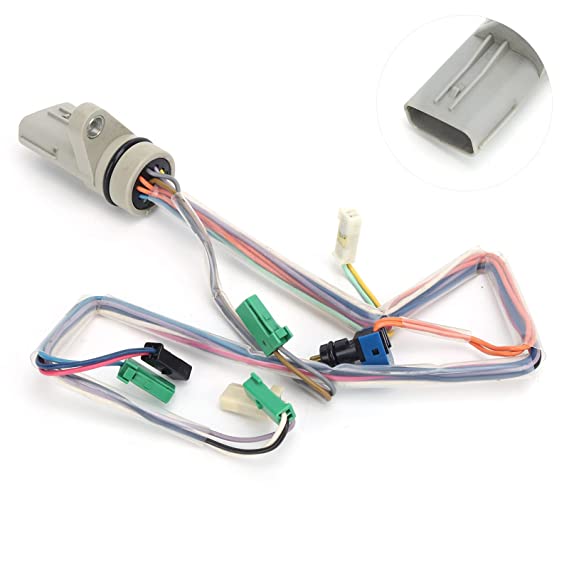 Auto Trans Wire Harness
The engine is where the body wiring harness begins, and it links to the fuse box. Here, the wires split off into different parts before returning to the engine.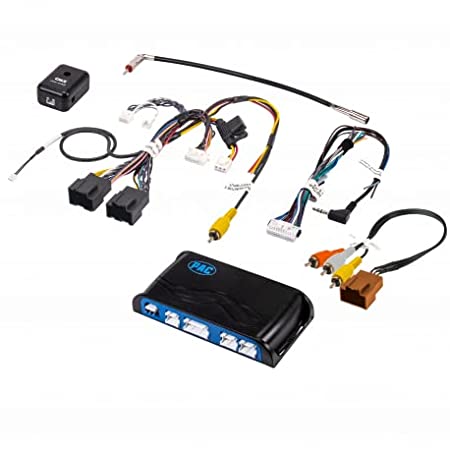 Radio Replacement Interface
You may swap out your factory radio for a new one while keeping all of the factory functionality, thanks to car radio replacement radio interfaces.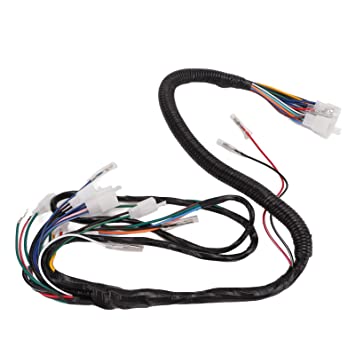 Electrical Pigtail
An electrical pigtail is a method that may be done by homeowners themselves to stretch short wires or combine several wires into one conductor that can connect to electrical equipment like a switch or outlet.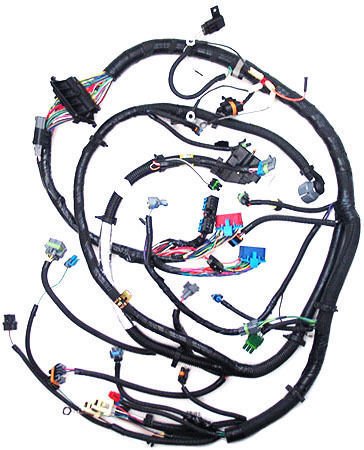 Engine Wiring Harness
An electrical pigtail is a method that may be done by homeowners themselves to stretch short wires or combine several wires into one conductor that can connect to electrical equipment like a switch or outlet.
BUY A WIRING HARNESS FROM SPARE PART ZONE
Your wires may continue to be brand-new with a little assistance from SparePartZone. Our experts are always here to guide you for the best and provide you with the best components required for your vehicle. You can order a wiring harness for a car online and get it delivered to your doorstep.
At Spare Part Zone, we provide used wiring harnesses of multiple current capacities. Whatever response time you seek, they can be calibrated with your requirement.  We do not compromise with quality, and all our used parts are of high standards.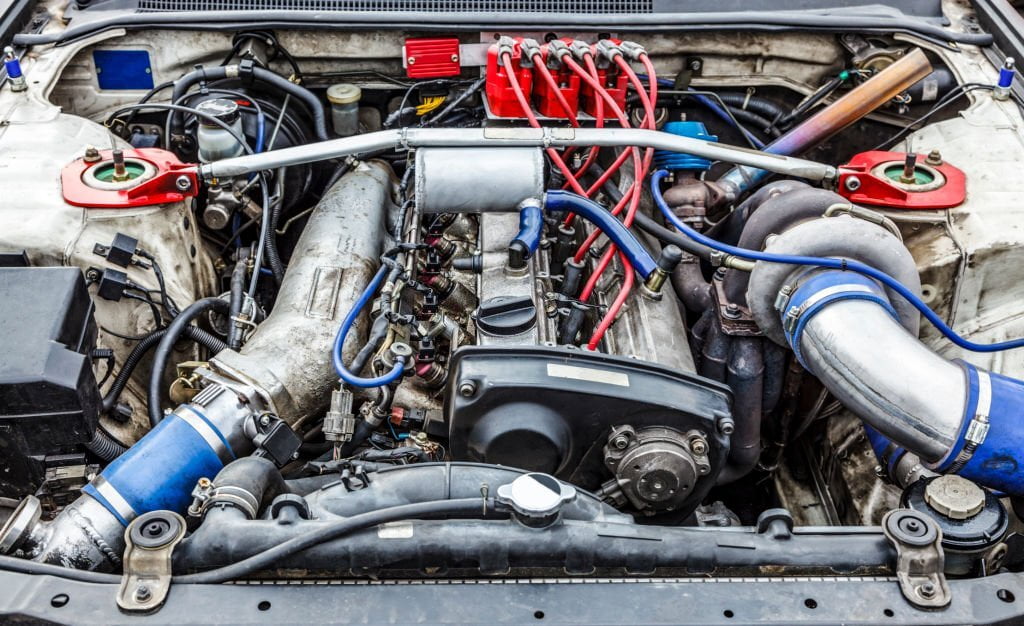 Why Is Wiring Harness Replacement Necessary?
The failure of a wire harness might result in a short or open circuit, giving professionals a great headache or, worse, a complete disaster. It's crucial to comprehend what causes faulty wiring harnesses. 
The wiring harness supplies power to various parts. They are essential as they help in activating the various sensory elements of the car. If it is not responding well, you and your car are at risk. Replacing the wiring harness enhances the strength of the supply and helps in quicker response. 
Here are 4 reasons you might need engine wiring harness replacement:
WIRING HARNESS REPLACEMENT EXPENSES
The wiring harness consists of a complex design of circuits and demands a lot of skill and time. The wiring harness for various electrical components is different; thus, the replacement cost changes accordingly. The brand and model of the automobile wiring harnesses will determine how much it will cost to replace them. The price of replacing the harness also changes with the amount of labor time. 
The typical expenses for labor and wire harness parts for various types of auto wire harness range anywhere between $500 to $1000, including the labor cost. You can save your money if you know how to replace it on your own. 
FACTORS TO CHECK BEFORE BUYING A AFTERMARKET WIRING HARNESS?
It is equally crucial to test everything that has been wired harness plugged into the wire harness assembly in order to guarantee its functionality and safety. Before installation, testing such harnesses can help find and correct any flaws and mistakes. If you need an aftermarket wiring harness, here are the necessary checks.
Frequently Asked Questions
The standard main wire for automobiles is 18 gauge; while this is suitable for signal wires, it is not suitable for high-current applications.
No, the wiring harness is not the same in all cars. It varies according to power, voltage, and electrical parts. Finding the proper harness for your automobile may need some trial and error, as every vehicle has a unique wiring layout.
If you have a malfunctioning wiring harness, then the power supply in your car will be interrupted. You will surely need to replace it. Moreover, if you have a tight budget, then the best option is to buy an aftermarket wiring harness.
I have been buying from the Spare part zone for more than three years; they always pick up the phone promptly and have the components we want. The team of Spare part zone goes above and beyond to ensure that parts are in good condition and follows up with customers to ensure a smooth transaction. If you want genuine and tested used parts, I would suggest getting them from the Spare part zone.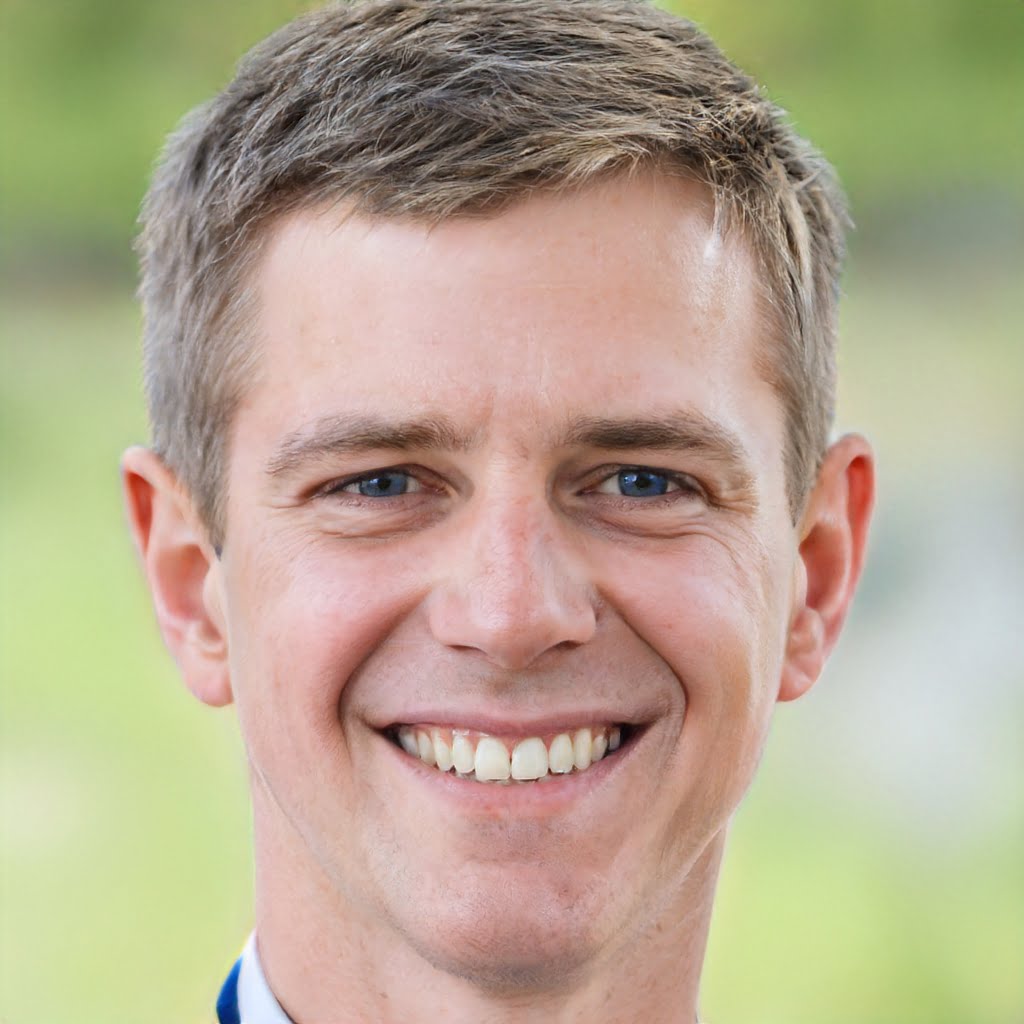 Alexandra
The Spare part zone is surely the best -used car parts supplier. They honestly try their best to satisfy the customers. They always provide professional advice on how to upgrade your automobile and which components would work best for you based on your needs. Recently, I bought used wiring harnesses from them. The team assists me in choosing the right wiring with the correct voltage capacity. Also, the pricing and delivery were extremely good. Without a doubt, Spare part zone has provided me with the finest experience.
Issac
Buy all your on-road and off-road auto accessories at Spare parts.
Get in touch with our technical team to find the best parts for you.
Shop used engine wire harness!
Get in touch with our experts to know the best for your vehicle