Used Bumper Covers For Cars At a Low Cost
Save up to 30% when you purchase your next set of used bumper covers at the Spare part zone.
Protect Your Car With High Resistant Used Bumper Covers
A bumper cover is usually for aesthetic reasons in cars and has little safety value. It will absorb any minor impacts on your car and also improve your car's aerodynamics. Earlier, they were manufactured in steel and aluminum, but nowadays, they are available in fiberglass or plastic. It serves as protection for actual bumper reinforcement and makes the replacement and related costs lower.
If you are looking for heavy-duty used bumper covers with mounting hooks and accessories, you can get them from the Spare part zone. We deliver bumper covers at a lower price to your doorstep. Spare part zone constantly updates its inventory with wire harnesses, car engines, headlights, and other parts, all available at an unbeatable prices.
EXCLUSIVE AFTERMARKET CAR BUMPER COVERS FOR SALE
Spare part zone keep stocks of all types of aftermarket car bumper cover of various makes and models. We also have custom made covers to give your car a new look.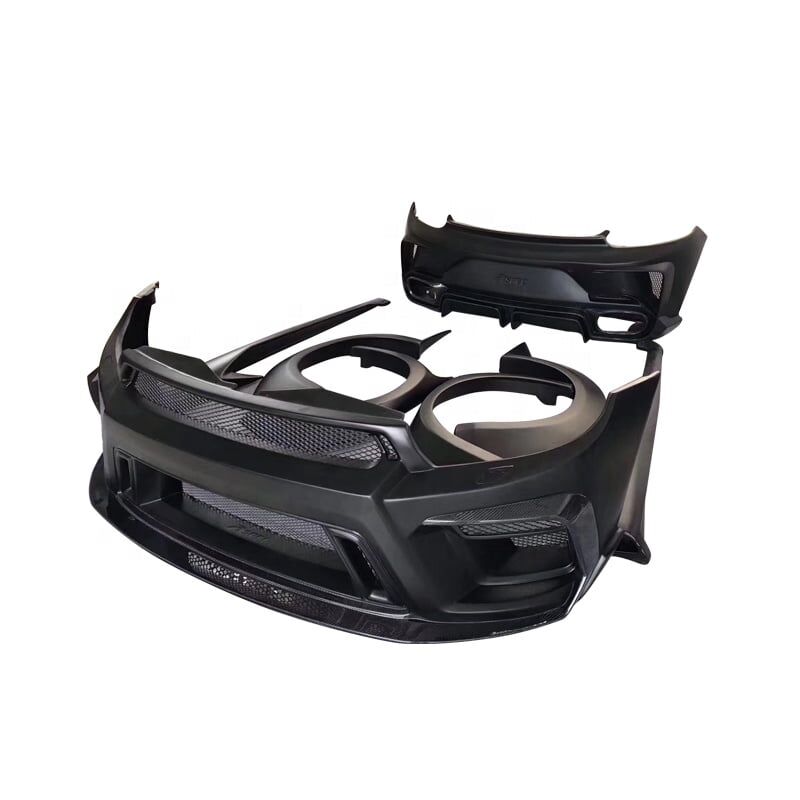 Front
The front bumper cover is made to match the headlamps' form. They are taller than the rear one.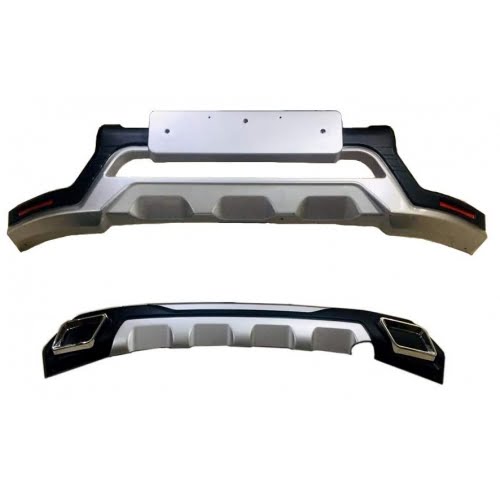 Rear
Rear bumper coverings are made to fit the contours of the trunk or rear lights and to improve the look of the car.
Painted
Bumper covers with primer paint are available at the Spare part zone and ready to ship. Customize your car look with it.
WHY DO YOU NEED REPLACEMENT OF YOUR BUMPER COVER?
A bumper cover enhances the car's aesthetics and also acts as a minor safety component. So, if your car bumper is not in good condition, it will compromise both the safety and appearance of the car. Having a damaged cover also decreases the resale value of your vehicle. So, it is essential to replace the bumper cover.
Blown Fuse
It is necessary to change lights when there is a condition of a blown fuse. A blown fuse doesn't allow the current to run through the whole circuit. It disables the overall functionality of the lights.
Old Bulbs
Bulbs are definitely not built to last an eternity. Due to everyday use, the quality of the bulb degrades eventually, and optimum functioning is not possible. Therefore it is wise to change the lights after a certain time.
Diminished Lighting
If the lighting is less in scope and reach. Then surely it is time to get your lights either checked for any dysfunction or to replace them for the proper driving experience.
TESTED USED BUMPER COVERS AT SPAREPARTZONE
You can get any kind of used bumper cover, auto accessory, car door, wiring harness, and other auto spare parts quickly and conveniently from the Spare part zone. All bumper covers in our online shelf have passed our multiple testing. We deliver tested and certified car bumpers across the USA.
Our qualified SPARE PART ZONE team will provide you with support in choosing the right parts. To find out more about our available inventory, check our website or get in touch with us.
MAIN FACTORS TO LOOK AT BEFORE BUYING A USED CAR BUMPER COVER
If you are changing the bumper cover of your truck, SUV, or car, check the following factors before purchasing the new one.
Also, ensure that you buy from a reliable online store that offers quality and tested car parts.
Spare part zone is the leading online store for used auto parts. We have an extensive car parts range for car makes and models. Shop with us now!
WHAT IS THE COST OF REPLACING BUMPER COVERS?
Aftermarket bumper covers will cost around $150 to $650, and the cost may be higher for premium cars. The cost of buying aftermarket cover depends on factors like:
The labor cost of replacing them at the auto shop ranges from $150 to $250. Replace your cover with the best in shape and design of various car makes and models available only at Sparepartzone. We have primer-coated car fascia ready to ship. Our support team will help you to choose the correct cover material to amplify your look and performance.
Visit the Spare part zone and grab exciting offers on bumper covers.
Most Popular Used Auto Parts
Frequently Asked Questions
The car bumper cover serves primarily as an impact absorber in the event of a minor collision and protects the actual bumper reinforcement.
When your car bumper cover has cracks, broken clips, and heavy dents, then these are the signs of replacing it.
Bumper cover replacement can cost around $600 to $1000, including the labor cost.
Buy all your on-road and off-road auto accessories at Spare parts.
Get in touch with our technical team to find the best parts for you.
Used Bumper Covers For Sale!
Durable And Elegant Bumper Parts Shop Now!